The Bookstore
Angel on the Ropes is available as an ebook, trade paperback, and in a special autographed ebook edition (a.k.a. an "ebook gift card").

You can also purchase a DRM-free version of the ebook here. If you have questions about DRM (digitial rights management) or how to load an ebook onto your device, check out MobileRead. It's my go-to source for info about ebooks.
Ebooks: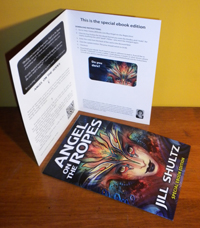 The Autographed Ebook:
This special edition is a gift card nestled within the gorgeous paperback cover, signed inside by the author. Readers use the card's PIN to download the ebook from this site (see below).
This edition offers the lower price, accessibility, and convenience of an electronic book with the display and personalization options of a printed book. The cover by award-winning artist Android Jones is printed at full size in color on card stock, so it can easily be displayed on a bookshelf or wall. It's a nice souvenir or gift.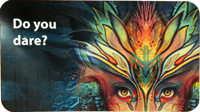 To redeem your ebook gift card:
Please click on the "redeem" button—don't worry, you won't be charged again—and follow the directions. You'll be transferred automatically to my site on E-Junkie, the company that manages my file downloads. Please keep the gift card handy, because you have to enter its code (your proof of purchase) to download the file.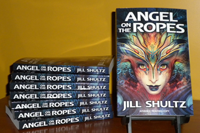 Paperback:
The paperback is 6x9 inches. Its type size and margins make for comfortable reading, yet it's lighter and smaller than a hardcover, so it's easier to hold and lug about. Available online from Amazon and Barnes & Noble and in The Cornell Store. Ask for it at your favorite bookstore (it's distributed by Baker and Taylor and Ingram at their usual terms for print books).
At events, the author is more likely to carry the super-portable ebook gift cards, because despite lists and good intentions, she is still a terrible packer.
To have your book autographed:
If possible, please purchase it from The Cornell Store and include a note about the inscription you want, or bring it to an event I'm attending. Contact me for other arrangements.